INNER-FIRE
In everyone's life, at some time, our inner fire goes out.
It is then burst into flame by an encounter with another
human being. We should all be thankful for those people
who rekindle the inner spirit.
~~Albert Schweitzer~~
I own and operate Spirit Goddess Consulting, a hiring and management agency that recruits psychics/ tarot readers/ numerologists/ astrologers/dream interpreters/rune readers/past life analysts for PRN, one of the nation's largest psychic networks.
I would like to offer the opportunity to you to help others while making extra money from home.
How It Works
I am currently hiring dedicated, responsible people who are gifted in the psychic arts. If you are experienced in the areas of Tarot, Numerology, Runes, Astrology, or have strong psychic gifts, this opportunity may be for you.
With this position, you have the comfort of working from the luxury of your home and have the opportunity to receive calls all times of the day and night. The line is open 24 hours a day, 7 days a week. PRN is the busiest psychic line in the U.S. They currently have about 70% of all the psychic line business. If you have a good call average, usually you will be very busy, especially from midnight to 5AM & 9AM to 3PM Eastern time. You can get calls during the other hours also, but may have to wait a few minutes longer between calls. You will be considered an independent contractor and will be responsible for your own taxes.
A seperate, dedicated line is needed for you to receive calls. This line should not have call waiting, voice mail, or any type of anwering device.


If you do well on the PRN lines , I can offer you a second extension on our new MAIN Line. It is a smaller line but growing rapidly. We only put our very best and DEDICATED readers on the "MAIN LINE", namely those who have shown us that they will put in the time and effort needed on these lines.
Compensation

Each independent contractor is paid according to the data received directly from AT&T via the service bureau. Contractors are paid for the number of minutes and calls shown on this data. The pay on the PRN line is .20 cents per minute of actual "talk-time" which equals $12.00 per hour for each hour you are actually speaking on line. The pay scale for the MAIN line is .25 cents per minute of actual "talk-time" which is equivalent to $15.00 per hour of time actually spent speaking on line. **Again, only those who do well on the PRN line are given extensions on our MAIN line.** Paychecks are sent on a weekly basis.


Our Intent

Our group members are committed to integrity and caring for each and every caller. Our formeost requirement is a caring heart and a sincere interest in your fellow person in a compassionate manner. We want to give light and positive concern to others as caring trustworthy entities, commited to responsible behavior at all times.
My Thoughts On Tarot
Tarot plays a large part in my life. Discover the magic, guidance and richness you can add to the lives of others through the use of Tarot. People often look to this kind of medium for quick solutions to immediate problems. Now of course, for the readers that are gifted and know exactly how to proceed, they offer much more guidance than that. They are food for the soul, opening your own inner-self to spiritual awareness while helping others along the way.
A Tarot card is an extension of the spirit, providing insight into your life path, past, present and future. Your past life is connected to your present life. This knowledge enhances your understanding of who you are and clarifies events in your present life. As a reader, you can share this understanding with people from all over the United States while working from home.
TAROT CARD READERS/PSYCHICS/NUMEROLOGISTS/ASTROLOGERS WANTED
In your home, on the telephone. Set your own hours. Work for one of the nation's largest telephone psychic networks. Must have second phone line and enjoy counseling others. $12 an hour.
Apply today!!
If you wish to share your gifts helping others discover the path that is before them, then I would love to hear from you!!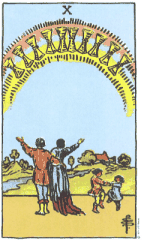 Thousands of candles can be lighted from a single candle,
and the life of the candle will not be shortened.
Happiness never decreases by being shared.
Buddha (B.C. 568-488)






Apply at



starwalker@mindspring.com
TODAY
Yesterday is gone.
Tomorrow has not yet come.
We have only today.
Let us begin.
~~Mother Teresa~~