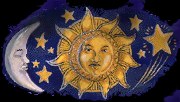 ASTROLOGICAL SOCIETY OF AMERICA CLUB

To enroll a caller in the Astrological Society Of America Club, we suggest you follow this outline:

When you feel the call is "winding down" or about to end, say something like:

"Iíve enjoyed reading for you. Iíd like to arrange a monthís FREE membership for you in the Astrological Society Of America Club, and send you several free gifts with the trial membership. May I tell you about it?"

If the response is positive, then continue:
· You will receive a free 30 day membership in the Astrological Society Of America Club. You will also receive:
· Up to 15 FREE minutes toward readings
· A monthly free issue of Envision magazine
· A free stereo headset
· A personalized Astrological chart OR Tarot Cards

"If you choose to keep your membership past the initial 30 day free trial period, you will be billed $39.95 one time only, on your phone bill. This pays for a 12 month membership in "the club". There is absolutely no obligation, and you may cancel at any time by calling customer service at
1-914-620-9898"
I need some further information to complete your order and send out your membership package"
· Date Of Birth (must be at least 18 years of age)
· First and last name
· Complete mailing address including zip code.
You do NOT have to obtain the callerís phone number.

Then we suggest that you say, "I just want to confirm that you are the person who makes the decisions regarding the phone service to your home. Is that correct?"
If they are NOT, do NOT enroll them!

"Your package will arrive in 2-3 weeks. If you have any questions, call customer service at
1-914-620-9898 or write to the Astrological Society Of America, P. O. Box 3021, Pearl River, NY 10965. Your package will include your free gifts, and the phone number for your FREE psychic readings."

$39.95 for 12 months membership, if enrollment is continued after first free month. Cost is billed to the telephone bill as "Psychic Club" or "Club Fee".

Please Note: If you (the psychic counselor) live in Nevada, Oregon, or Washington, you cannot enroll callers without a specific registration and licenses.